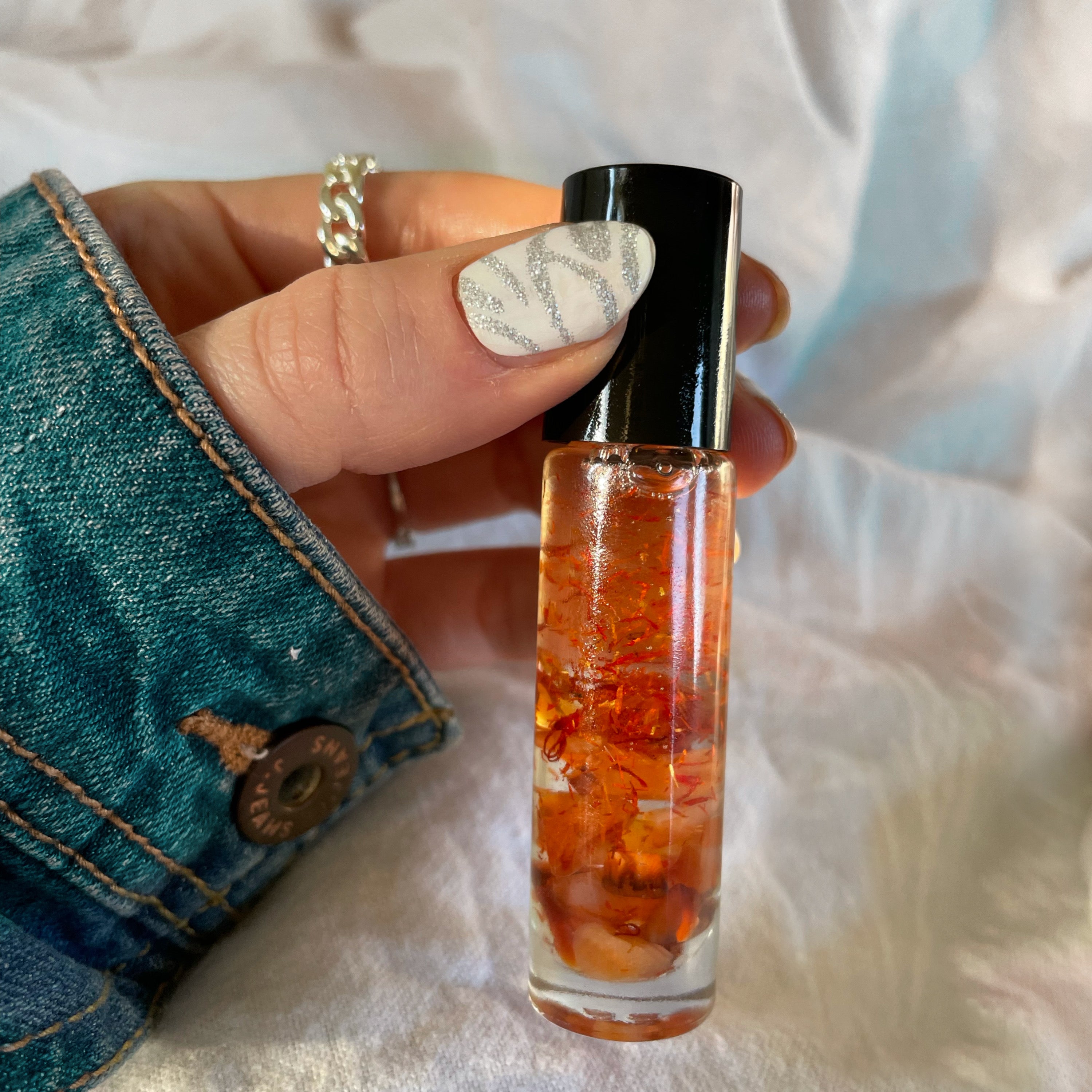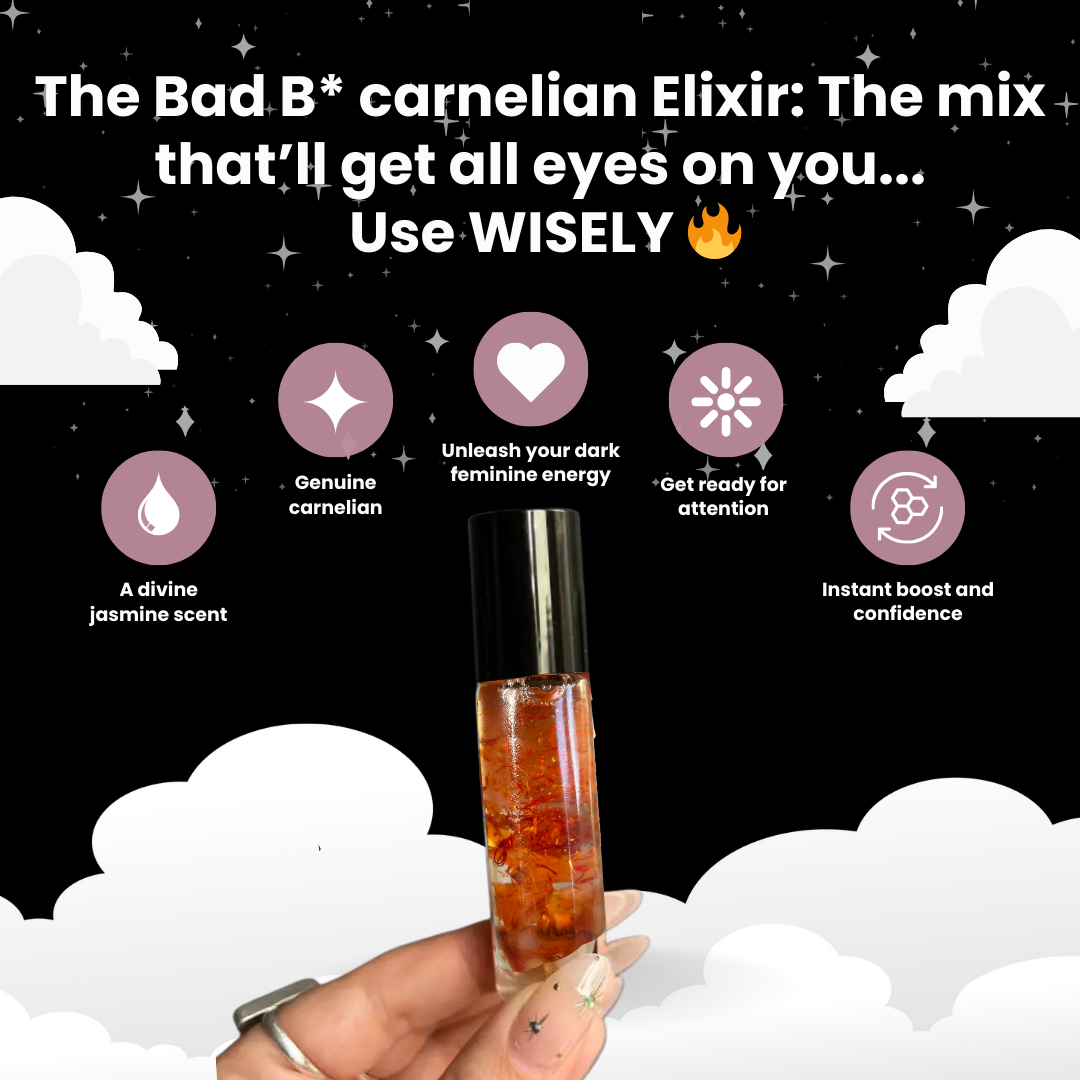 The Bad B*tch Elixir (HOT 🔥)
⚠️ The Bad B Elixir increases the effects of your necklace. It has to be used in addition to wearing The Bad B necklace with carnelian or The Magnetic necklace with Rose Quartz.

We are getting more orders than we can produce so we had to increase price to avoid out of stock AGAIN. Thank you for your understanding.
Apply this Elixir on your neck, on your wrists and in the middle of your chest. 
This Elixir is the shortcut to unleashing the Bad B*tch inside of you. Carnelian is a mystical crystal that gives you extreme motivation, attracts everyone and everything to you. This Elixir is to use wisely 🔥 
Composition of this Elixir : fractionated coconut oil, essential oils, fragrance oils, safflower petals, carnelian. Alcohol FREE.
How does it smell like? White Tea, thyme,grapefruit, nutmeg, rose, honey, and jasmine
The Bad B*tch Elixir (HOT 🔥)
Composition
✨ GENUINE CRYSTALS ONLY ✨
All our necklaces and rings are made out of genuine crystals. They are certified by a Gem Testing Center. The only stone that is man-made is Opalite.
As all our stones are natural, the color of your stone may vary a little bit from the picture, depending where your pendant was cut in the stone.
💜 HIGH QUALITY JEWELRY 💜
All chains are stainless steel and won't turn your neck green, our rings are 925 Sterling Silver and won't turn your fingers green either.
All our Elixirs and sprays are HANDMADE in the US 🇺🇸
We only have limited stock on them, so don't miss out if you see the one you want still in stock 😘
Care
Remove your necklace before taking a shower, doing sport or putting perfume, to protect its shine. You are good to go now !
Please also note that the stones are protected by a wax, to keep its shine forever 💜 
For Elixirs: keep your elixirs in your bag and carry them everywhere with you 😘
Program your crystal
✨ All our crystals work with intentions.
It's really important that you follow the instructions in the guide you will receive in your package 💜
Learn more
What babes say about The Bad B*tch Elixir (HOT 🔥)